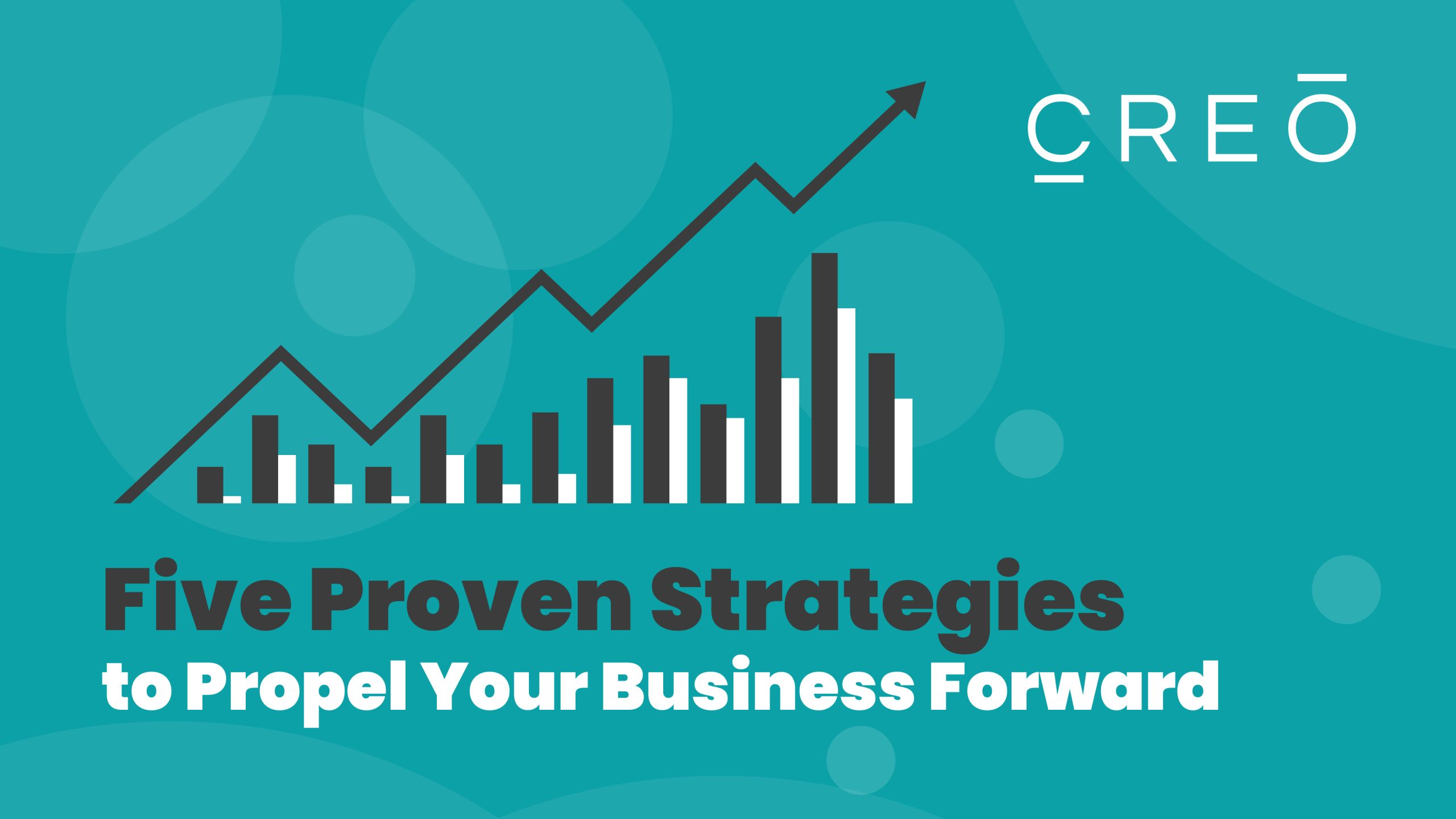 13th July 2023
Five Proven Strategies to Propel Your Business Forward
At Creo Design, our mission has always been to bolster businesses across Scotland. We're incredibly proud of the Specialist Support we provide through our framework contracts with several local councils, including Falkirk Council, North Ayrshire Council, East Renfrewshire Council, and East Ayrshire Council. Today, we're sharing the some of our expertise with you. Here are five game-changing tips to take your business to the next level.
Start a Newsletter
One way to deepen relationships with your customers and keep them engaged is through a well-crafted newsletter. With the right content, your newsletter can become an anticipated interaction, not just another email. Balance promotional materials with genuinely interesting, value-packed insights. Show you care about your customers' experience, not just their wallets. When it comes to converting leads, a newsletter remains one of the most powerful tools available.
Harness the Power of Social Media
Social media isn't just about posting; it's about strategic planning. Create a well-structured plan and schedule your content in advance. This will ensure consistency and give you ample time to analyse what's working. Remember, it's a dialogue, not a monologue – always engage with your audience. We provide our clients with a calendar template to allow them to see, at a glance, everything they have scheduled or planned for each month. We highly recommend using something similar.
Install a Facebook (Meta) Pixel
A business without data is like a ship without a compass. By integrating Facebook Pixel into your website, you can track visitor behaviour, tailor targeted ads, and redefine your marketing strategy. It's a simple step that can open up a whole new world of conversion opportunities. Even if you don't plan to run Facebook or Instagram ads right now, installing the Pixel means you'll be able to collect valuable data that can be used in future.
Use Google My Business
Are you visible on Google Search and Maps? If not, it's time to set up your Google My Business. This tool enhances local visibility and allows customers to engage with your business easily. Remember, your digital shop window is just as important as your physical one.
Encourage Customer Reviews
Reviews build credibility like nothing else. Establish an incentivised system to encourage customers to leave reviews. The promise of a small discount or freebie can often be the little push they need. Positive reviews amplify trust and attract new customers. You can use reviews as website content, as part of wider case studies or on social media.
Get in touch
Business growth doesn't happen by chance. It's the result of a strategic approach, a deep understanding of your customers, and consistent effort. Let these tips guide you in building a robust and successful business. And remember, we at Creo Design are always here to support your business growth journey.
Contact us if you have any questions or would like to learn about how we can help your business: